Matthew 19:16-22, Monday in the 20th Week of Ordinary Time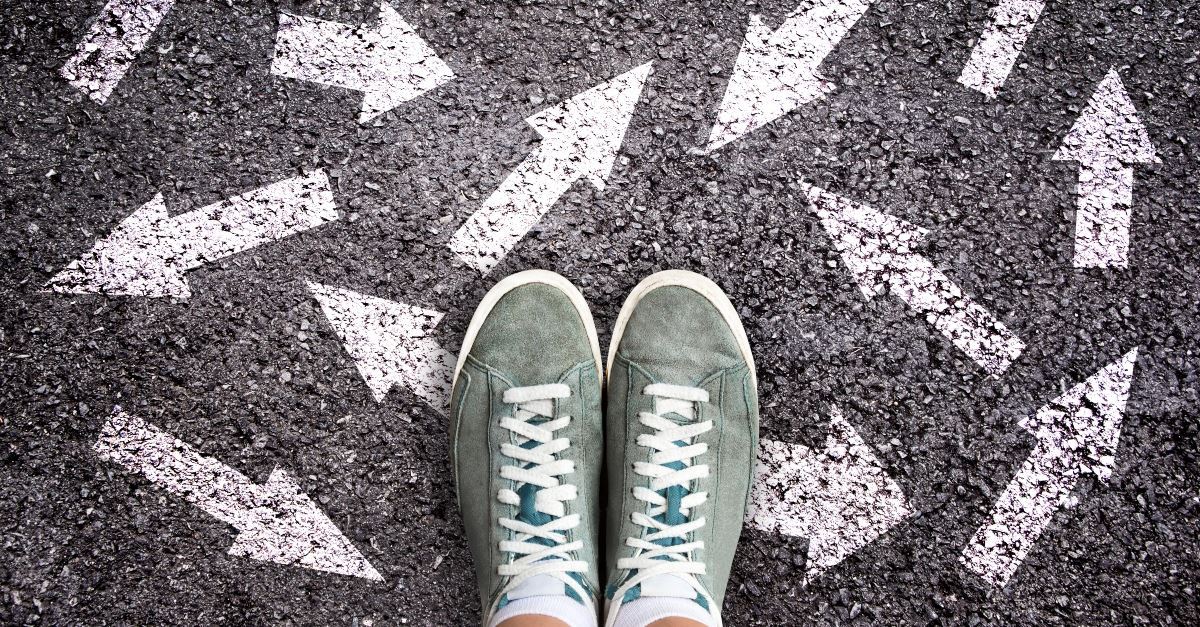 The Gospel we have just proclaimed is the Gospel assigned for Monday of the 20th Week of the Year. We did not choose a special gospel for our ORSEM mass but simply used the Gospel assigned for today. As it turns out, today's gospel reading from Matthew is quite appropriate for an ORSEM mass. The grace of the moment! From today's Gospel reading, we can draw essential characteristics of an Ateneo education.
This Gospel episode, sometimes called "the story of the rich young man" is familiar to all of us. This story can teach us much about discernment, a practice that the Ateneo hopes to inculcate in you during your years at the Loyola Schools. At the Ateneo, we aim to teach our students the Ignatian practice of discernment. Authentic discernment means making the best choice among competing good options.
The rich young man was trying to discern. "Teacher, what good thing must I do to attain eternal life?" He was seeking happiness, satisfaction, peace with God. He was trying to make the best choice among the many possibilities he had for his life. This Gospel story teaches that there are three moments of discernment: looking at oneself, looking at others, looking at Christ.
First moment of discernment, looking at oneself. "Just then a man came up to Jesus and asked, "Good Teacher, what good thing shall I do that I may have eternal life?" Jesus replied. "If you want to enter life, keep the commandments." Which ones?" he inquired. Jesus replied, "'You shall not murder, you shall not commit adultery, you shall not steal, you shall not give false testimony, honor your father and mother,' and 'love your neighbor as yourself.'" The young man looked at himself; he did an examination of his conscience.
My dear Freshmen class of 2020, during your time at the Ateneo, we hope that you will grow in self-knowledge; know your likes and dislikes, accept your strengths and weaknesses; discover your deep desires; recognize your deep gladness. If we want to grow in the Ignatian way, St Ignatius Loyola would have us continually ask of ourselves: What do you really want? What do you really, really want? Peel away the layers of desires, fears, ambitions, and dreams, and get in touch with the deepest desire of your heart. Ignatius believed that when you touch what the Jesuit poet Gerard Manley Hopkins called the "dearest, freshness, deep-down things," you will find God there.
After his examination of conscience, the young man concluded, "All these commandments I have kept, what do I still lack?" That question led to the second moment of discernment, looking at others. Jesus answered, "If you want to be perfect, go, sell your possessions and give to the poor, and you will have treasure in heaven. Then come, follow me." Look to other people, especially the poor and the marginalized. Be free of your possessions and attachments … and give your life in service to others.
The young man claimed to have kept the law. In the legal sense that might be true; but in the spiritual sense it was not true, because he was still closed in on himself; he remained self-centered. That is why Jesus confronted him with the challenge to sell all and to give to the poor. He was so shackled to his possessions that nothing less than surgical removal of them would suffice. If a someone looks on his possessions as given to him for nothing but his own comfort and convenience, they are a chain which must be broken; if he looks on his possessions as a means to helping others, they are his crown.
Authentic discernment requires a deep level of interior freedom. An Atenean learns to sift through the many fears and attachments of the time to prioritize what is really important: the people and the community that we are called to serve.
Ateneo education aims at the fullest possible development of each person's individual capacities at each stage of life, joined to the willingness to continue this development throughout life and the motivation to use those developed gifts for others.
Jesuit education aims to form men and women for and with others – persons who not only use their talents for the greater good, but who are also committed to standing in solidarity with the poor, the oppressed, the marginalized and with all whose human dignity is ignored, imperiled, or diminished.
At the end of the story, the rich young man went away sad. Perhaps it would have been less tragic if he had experienced not only the second moment of discernment, looking at others, but also, the third moment, looking at Christ. In Mark's version of this story, there is a lovely small detail not in Matthew's version, "Jesus, looking at him, loved him and said to him, 'You are lacking in one thing. Go, sell what you have, and give to the poor and you will have treasure in heaven; then come, follow me.'" Jesus, looking at him … loved him. Jesus looked at him with love. If only he had seen that look of love from the Lord … the look of love that is full of kindness, mercy, and compassion … perhaps he would have realized the one true treasure that really mattered … God's unconditional love. And he would have gladly sold all his possessions, given them to the poor and followed Jesus. In true discernment, we need to look at Christ who looks at us with love.
The great characteristic of God is that he so loves unconditionally, and he gives abundantly. The Lord is gracious and merciful, abounding in kindness and compassion. Therefore, the essence of eternal life is not a carefully calculated keeping of the commandments and the rules and the regulations; eternal life is based on an attitude of loving and sacrificial generosity to our fellow humans. If we would find eternal life, if we would find happiness, joy, satisfaction, peace of mind and serenity of heart, it shall not be by piling up a credit balance with God through keeping commandments and observing rules and regulations; it shall be through reproducing God's attitude of love and care to others, especially the poor and the marginalized. To follow Christ and in grace and generosity to serve others for whom Christ died are one and the same thing.
St Ignatius identified key basic attitudes and qualities for thoughtful discernment: openness, generosity, courage, a habit of reflection, having priorities straight and not confusing means with ends. Are these qualities not precisely the ones needed today during this coronavirus pandemic?
Discernment; that in whatever we do, we will consider two things – 'it is the right thing to do' and 'this is what will give us peace.'  Dear Ateneo Class of 2024, we will pray that during your four years, you will have grace-filled moments of looking at yourself, looking at others, and look at Christ. May you learn the art of discernment.  May your experience in the Loyola Schools be a time of increase in wisdom, in stature, and in favor with God and people.  Amen.  
*image from the Internet